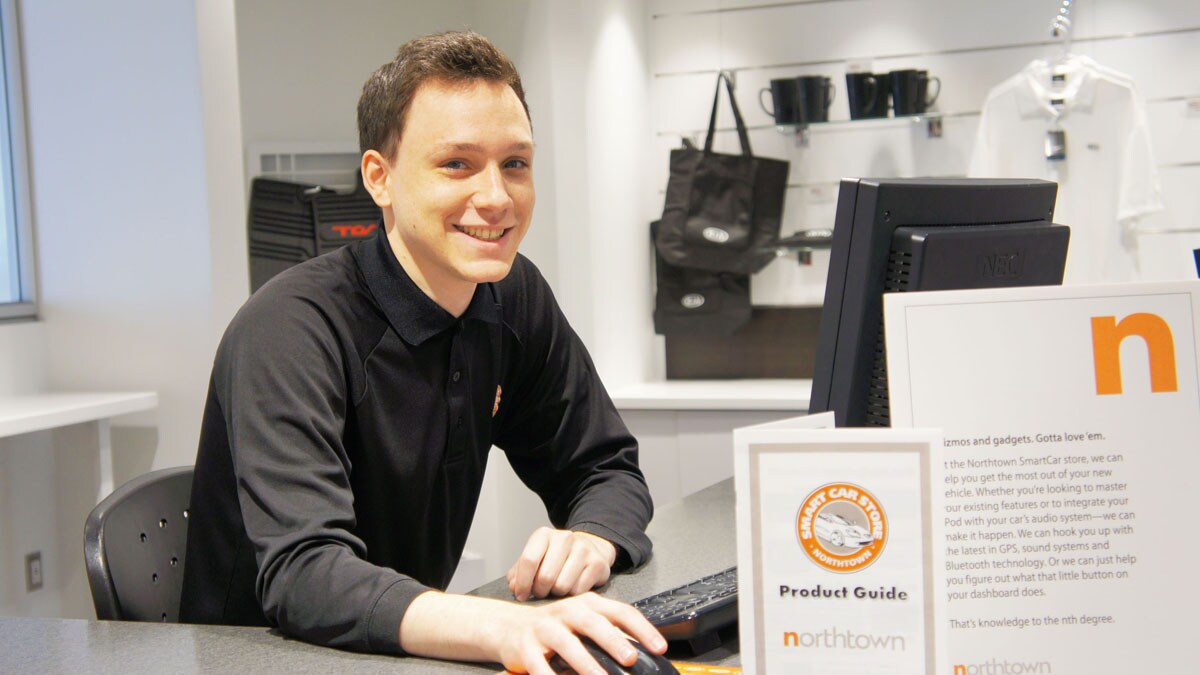 Northtown Smart Car was born out of necessity.  Cars now more than ever are loaded with technology and it can be a overwhelming at times. That's where Northtown Smart Car comes in. Our knowledgeable associates will help to familiarize you with your new vehicle, configure any technology settings, and troubleshoot any questions or issues you may be experiencing. 
Not only are we the gurus of automotive technology but we're also your place to find the latest and greatest in Tech Add-Ons.  All of our accessories have been carefully tested and vetted to ensure your technology will work when you need it. 
We Carry and Install:
Remote Starters (Tried and Tested to work through walls)
Bluetooth Hands-Free 
GPS Systems and Integration
Multi-Media Radio/Systems
…and so much more
Locations: We are located at each of our 6 Locations throughout the Northtowns so we're always close to home.
Appointments:  For Installs please call ahead to schedule an appointment.  For any tech questions and training feel free to visit during normal business sales hrs. 
We look forward to helping you.